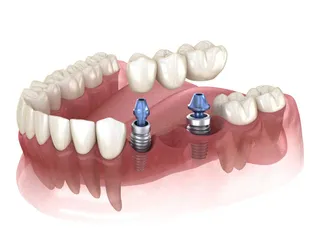 Dental Implants in Surprise, AZ
Missing teeth can make it uncomfortable to feel happy with your smile. It might cause you to smile less, which may make you unhappy in the long run. Missing teeth also can cause long term issues and make it harder for you to eat or live a fully normal life. If you struggle with missing one or more teeth, dental implants may be the option for you. Dr. John Kim DDS in Surprise, AZ consults with each patient prior to a treatment plan for dental implants.
What is a Dental Implant?
A dental implant is a small, titanium post that is attached directly to the jawbone and topped with a dental crown. It functions just like a normal tooth and can improve your quality of life by allowing you to eat and live well once again and will allow you to smile with confidence like you once did.
Benefits of Dental Implants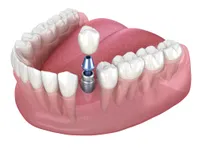 Dental implants fuse to your jawbone and act just like any other tooth. Dental implants also act as a permanent solution because they can last for years when they are properly taken care of. Luckily, taking care of a dental implant is easy. Just treat it the same way you would a normal tooth by regularly brushing and flossing your teeth.
Along with the obvious benefits, they can also strengthen your jawbone. When a tooth is lost, the underlying bone is weakened and tends to shrink because it is no longer receiving any stimulation. Facial sagging also tends to occur after losing one or more teeth due to changes in the jawbone. With dental implants, you can stop any of these issues before they even occur.
Dental Implants solve long term problems without the hassle of dentures. Call Dr. John Kim DDS at (623) 975-9775 to schedule an appointment or consultation. Feel confident with your smile again so that you can smile to your heart's content!